Commercial Pest Control
Knock down all spider webs around home, spray and granulate exterior, and spot-treat interior.
No-charge service calls between regular quarterly services.
Bugs Controlled :
Roaches | Ants | Spiders | Silverfish | Centipedes | Other general household bugs.
---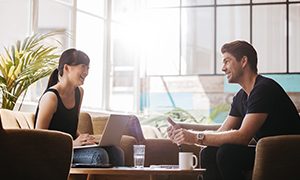 Roaches, termites, and other pests can be a serious problem for North Georgia apartments, property managers, and small business owners. When you're trying to run a successful business, you don't need to be constantly worrying about pest infestations. That's why 
PCS Pest Control Solutions
 provides comprehensive pest control services for North Georgia businesses.
Commercial Pest Control Benefits
The mere sight of bugs can be off-putting for your customers, no matter what business you are in. Roaches can hide in storage rooms and even employee break rooms, where they're on the hunt for food and water. Some pests can even harbor disease. You don't want to risk the health of your employees or customers.
At PCS Pest Control Solutions, we provide thorough pest inspections, pest control, and pest removal, to keep your business clean and your employees and customers happy. Our certified pest control specialists will help you tailor a commercial pest control program that's perfect for your business or organization.
Commercial Pest Control Inspections
As a business owner, it's extremely important to make sure that your entire North Georgia company is free and clear of pests such as a roach infestation. The best way to stay in good standing with local health codes is by catching problems before they become serious issues. When in comes to roach infestations, for example, if you see even one roach, there's a good chance your business is already infested! Call a commercial pest control expert like PCS Pest Control Solutions if you're in need of commercial pest control services for your North Georgia area business.
Our North Georgia Commercial Pest Control Services:
Commercial pest inspections
Commercial roach control
Apartment complex pest control
Pest control for property managers